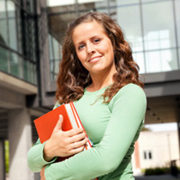 California university to add certification program in wine management
Friday, Jul, 12, 2019 04:11PM
Many individuals who have a marketing and sales degree are searching for a profitable industry to enter. Ideally, aspiring professionals would also like to sell a product that they believe in.

According to the Bureau of Labor Statistics, marketing managers at beer, wine and distilled alcohol wholesale companies earn, on average, $138,230 per year. This industry appeals to some Americans as it allows them to utilize their talents in their respective field while promoting a favorite pastime: alcohol consumption.

A California-based college recently announced that it will launch wine business management courses online beginning next year, according to the North Bay Business Journal. The certification program contains three levels, including a four-week introductory class, an eight-week intermediate session and a 16-week advanced course.

The beginner's courses will cover the basic of global wine commerce and the principles of marketing the beverage. The intermediate classes will focus on business strategy, branding, public relations, sales and exporting.

According to the media outlet, the advanced session allows students to choose two of three elective concentrations: global wine e-commerce, strategic wine marketing or production and quality in the wine supply chain.

People who hold an e-commerce degree or a business management degree may want to consider taking these online courses in order to gain more knowledge about the wine industry.