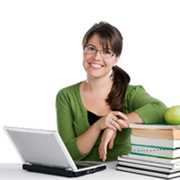 Database technology degrees may lead to jobs in the public sector
Thursday, Dec, 27, 2018 03:36PM
As more organizations put their information online, they are subjecting some of their most important data to security breaches. Consequently, the demand for security professionals who have earned a campus-based or online degree in information technology or a related field is growing at a rapid rate.

Despite these widespread initiatives, several public and private businesses have already fallen prey to the dangers associated with technology. For instance, the city of Fon du Lac, Wisconsin recently discovered that members of its computer services department were allegedly embezzling hundreds of thousands of dollars, according to the Fon du Lac Reporter.

However, this setback could be good news for qualified job seekers in this field, as city officials are currently searching for a management information systems director.

A total of three finalists have already been selected for the position, which pays $75,825 per year. The selected individual's first task will be working with the city's newly appointed information technology services manager to hire two additional members to join their team.

According to a 2008 report from the Bureau of Labor Statistics, computer and information systems managers earned an average of $112,210 per year.