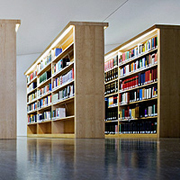 Florida University Offers Same Campus Degree to Online Students
Saturday, Sep, 14, 2019 03:49PM
When application closing dates approach rapidly, some prospective students may shrug off the chance to begin their advanced degree because they miss yearly deadlines of enrollment. A new online program from a Florida-based university has taken away this constraint by offering rolling admission for their associate's in applied psychology.
Like other online curriculums, this program uses a myriad of teaching methods, ranging from chats with the professors through forums, to textbooks that are available via the web. The degree program does not differ from what students receive who are taking classes on campus.
This coursework is unique because some features in the classes can be accessed via mobile phone, such as certain video lectures.
This associate's degree can be earned alongside a bachelor's course of study in the same field. The two-year diploma may be completed in less time if classes are condensed or taken full-time.
The skills learned in this degree track can be applied to various fields of study in the future, including business, sociology or legal studies. This program may be beneficial to nontraditional students who require flexibility when it comes to class times and location.