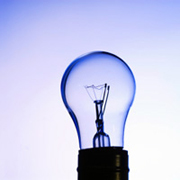 Florida University Poised for Accreditation
Tuesday, Apr, 7, 2020 05:00PM
A nursing school at a Florida college recently learned it's on pace to receive national accreditation, a goal it should reach in July. College officials learned in August that their four-year program wasn't accredited and had never even been submitted for accreditation.
Those who earn their bachelors in nursing at the school or go on to receive their masters in nursing would then officially be recognized by the National League of Nursing Accrediting Commission. The recognition will not be retroactive, but school officials said that shouldn't affect too many former students.
"The students who have graduated are already being very successful," Marti Jenner told the Fort-Myers News-Press. "Quite a few are already in graduate programs in and out of the state. This shows the quality is there and the students are up to the challenge of higher education."
By 2018, the nursing industry is expected to add more than 580,000 new positions, according to the U.S. Bureau of Labor Statistics. The top places of employment are physicians offices, home healthcare services, nursing facilities, employment services and hospitals.