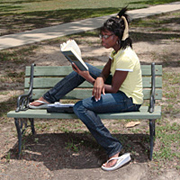 Graduates of online schools may find human resources jobs with local governments
Tuesday, Dec, 18, 2018 02:22PM
Career opportunities for individuals who have completed a campus-based or online college degree program in human resources are expected to soar in the near future. In fact, the Bureau of Labor Statistics (BLS) reports that more than 197,000 managers and specialists will be needed over the next eight years.

These professionals are needed in every industry, including the public sector. While many local governments have hired private consultants for their human resources needs, some of them are beginning to create in-house departments.

For instance, the Fernley City Council in Nevada recently announced that it has launched an iniative to recruit its first-ever human resources manager, the Reno Gazette-Journal reports.

City officials decided that applicants for this position are required to hold a college degree in the field and have two to three years of experience. This job will pay between $43,014 and $58,885 per year.

The hired individual will be responsible for ensuring compliance with recommendations, processing paperwork, maintaining files, hosting new employee orientation as well as developing job descriptions and pay scales, according to the news source.