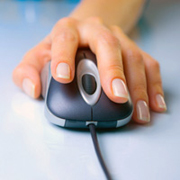 Grant to Improve Science Programs
Friday, Nov, 22, 2019 04:44PM
Students earning a computer science degree or cyber crime degree will benefit from a recently-announced grant from the U.S. Department of Education that improves schools' science, technology, engineering and mathematics (STEM) fields. U.S. Secretary of Education Arne Duncan announced September 30 that the nearly $2.9 million grant will go to 12 colleges and universities that have large minority populations.
"These grants will help prepare more minority students for STEM-related careers, which are in high demand and critical to building a competitive work force that will grow our economy," Duncan said.
The Minority Science and Engineering Improvement Program will go to schools in California, Florida, Georgia, North Carolina, Puerto Rico, Texas and Washington, D.C.
The grant is just the latest move from the Obama administration that aims to improve science and technology education as the country's tech industry continues to grow. The White House recently announced the National Science Foundation Career-Life Balance Initiative that will allow researchers to delay or suspend grants for up to a year to care for a newborn or recently-adopted child or fulfill other family obligations.