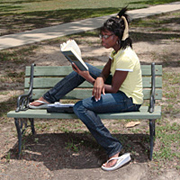 Indiana university named one of the most affordable for IT degree
Thursday, Sep, 5, 2019 05:17PM
An Indiana-based university has been honored for its online information technology degree, earning a top 10 ranking in GetEducated.com's list of the most affordable accredited master's degree programs in computer science.
The two-year course of study costs just under $12,000, making it one of the least expensive graduate IT programs in the country. According to Vicky Phillips, founder of GetEducated.com, this amount is about 50 percent lower than the current national average.
The Indiana college's information technology department currently offers eight bachelor's degrees online, as well as two master's degrees. It has received certification from the National Security Agency's Information Assurance Courseware Evaluation Program and also meets the Committee on National Security Systems National Training Standards.
Students who enroll in the bachelor's degree programs have the option to focus on networks administration, networks design and management, databases, security, software and health informatics. Master's students can opt for information security and assurance. A degree in information technology management is available to both undergraduate and graduate students.
The university has also received recognition from GetEducation.com for its online master's degree programs in nursing, education and business administration.