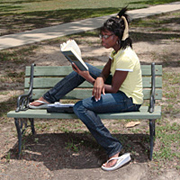 Macy's Launches New Ecommerce Tool
Sunday, Nov, 12, 2017 02:18PM
Blogs sometimes may be overlooked by retailers and companies looking to reach more consumers, but Macy's is teaming up with other companies to offer a blog. The goal - a complete experience in fashion, beauty, home and lifestyle - may change the face of ecommerce training.
"Macys.com is already a leading resource for fresh fashion, home and beauty products from the world's top brands," said Martine Reardon, executive vice president of marketing for Macy's. "We are excited to enrich our customers' online experience, offering a destination for high-quality content that gives readers direct access to a unique and influential set of voices."
In its new partnership with experts from Fashionista.com and FoodRepublic.com, the new mBlog will offer fashion and beauty tips, product launches, expert advice, and access to news on in-store events and sales.
According to the U.S. Census Bureau, online retail sales in the second quarter of 2011 totaled $44.2 billion, up 1.1 percent from the previous quarter. Ecommerce made up about 4.6 percent of all retail sales in that quarter, it added.