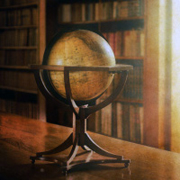 Need For Teachers Expected to Grow
Wednesday, Nov, 13, 2019 04:12PM
Students who want to earn a degree in teaching may be encouraged by a 10-year report released by the College Board in 2008 that showed growth in the need for most kinds of educators.
The report showed nearly 600,000 job openings for elementary school teachers and 412,000 secondary-school teachers during that time. The need for post-secondary teachers is right up there, with about 553,000 project job openings in that period.
Experts say the projected enrollments will vary by region. "Teachers who are geographically mobile and who obtain licensure in more than one subject are likely to have a distinct advantage in finding a job," the University of Minnesota said in a study.
During that time, a large number of teachers is expected to retire as the baby boomers reach that age, and enrollments are predicted to increase. A larger percentage of full-time teachers held a post-baccalaureate degree in 2008-09 than in 1999-2000, according to a 2011 study by the National Council on Education Statistics. In 2008-09, 49 percent of elementary teachers and 54 percent of secondary teachers held the degrees, compared with 43 percent and 50 percent, respectively, in 1999-2000.