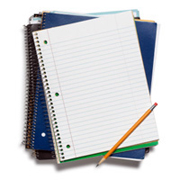 Online college courses can prepare students for network administrator jobs
Thursday, Nov, 8, 2018 02:04PM
Over the next eight years, government analysts expect that the demand for computer network, systems and database administrators will increase by 30 percent. Because this rate is much faster that the average growth for all other occupations, many campus-based and online colleges are increasing their offerings for students who wish to enter these positions.

Increased use of email, instant messaging, wireless internet and video conferencing in the workplace is making network administrators more valuable than ever, Philly.com reports. These professionals are trained to fix computer-related programs, which can have an impact on the productivity of entire companies.

While their roles are highly important to most organizations, network administrators may be able to launch careers with as little as a network professional certification, according to the news source. However, many employers prefer applicants who hold bachelors degree and have some experience in the field.

Online college courses may be an ideal method of learning for budding network administrators, as these classes will help degree seekers familiarize themselves with computers. In addition, flexible scheduling options can enable these students to hold onto their current jobs while they pursue a new career.