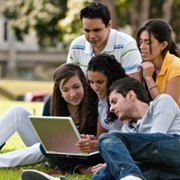 Online college courses could help gamers land high-demand jobs
Saturday, Dec, 8, 2018 02:44PM
As video game systems become a staple in many homes across the country, a great deal of companies are hiring designers and developers who can answer the demand for innovative programs. In fact, job prospects for individuals who have completed campus-based or online college degree program in this field are expected to be favorable in the near future.

According to the Bureau of Labor Statistics, more than 72,000 positions for video game designers are slated to open over the next eight years. While analysts expect that these jobs will become available nationwide, some areas of the country may be more lucrative for budding professionals in this field.

For example, Massachusetts is home to many companies that are in need of qualified game designers, The Boston Phoenix reports. In the greater Boston area alone, there are more than 60 developers, including Rockstar Games, Harmonix Music Systems, Irrational Games, Twitchy Thumbs Entertainment, Mecha Software and Archane Journey.

College programs online may be ideal for professionals who wish to enter this field, as they can enable degree seekers to schedule their coursework around freelance design work or job searching initiatives.