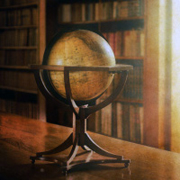 Report: Computer Jobs Best
Thursday, Nov, 28, 2019 03:05PM
CareerCast on October 11 released its list of overrated jobs, many of which came with higher stress levels, more physical demands, weak or unsteady hiring, and a gloomy job outlook. The company also announced its 10 best jobs of 2011, and students earning a computer science degree are in luck, as software engineer topped the list.
The announcement came during a year that saw an explosion in computer and mobile device applications, as well as ecommerce and cloud computing. Computer systems analysts also made the top 10 at No. 5.
The technology industry is diversifying greatly as many debut applications for devices, and that diversity brings down stress factors like growth potential and competitiveness, CareerCast said. Software engineers have an average income of $87,140, and computer systems analyst make an average of $77,153.
The online jobs company said 2011's most overrated jobs often come associated with more money that may cloud people's perception of them.
"While many of our overrated jobs pay well or carry a certain amount of cachet, they also have a downside," said Tony Lee, CareerCast.com publisher. "Our most overrated career - senior corporate executive - earns an average of $161,141 per year, but it holds the top spot as most overrated due to its high stress, shaky stability and consistently long hours that affect family time."
Other most overrated jobs include architect, psychiatrist, commercial airplane pilot, surgeon and photojournalist. Physician also made the list due to increasing regulation, lower compensation and the constant need to stay on top of industry developments to diagnose and treat patients appropriately.
The announcement comes after last weeks' job report from the Bureau of Labor Statistics, which announced that the U.S. unemployment rate hovers at 9.1 percent. The rate has been at or above 9 percent since May 2009, reaching its highest in October 2009 at 10.1 percent.
In early September, BMC Public Health announced that stressful occupations can weaken employees' immune systems, requiring more trips to the doctor. Stress-related healthcare costs amounted to $68 billion for U.S. companies, reducing their profits by 10 percent, according to the study.
Stress has been referred to as a "20th century epidemic," with 70 percent of employees saying their place of employment is a significant source of stress and 51 reporting that job stress reduces productivity.