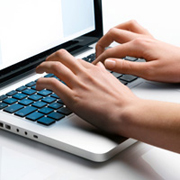 Report: Multi-Touch Market's Worth to Skyrocket
Thursday, Jan, 16, 2020 02:50PM
It's readily apparent that electronic devices have pervaded most aspects of our everyday lives, but a new market research report may pique the interest of those with a computer science degree. "Global Multi Touch Market, by Product (SmartPhones, Tablets, Laptops, Televisions/LCD, Tables, Floors), Applications (Entertainment, Infotainment, Enterprises, others) & Geography, 2011-2016'' said the multi-touch market is expected to grow to $5.5 billion by 2016 thanks to an annual growth rate of 18.2 percent.
Multi-touch technology - which is associated with capacitive touch-screen displays rather than resistive touch-screen displays - entered the spotlight in 1980 thanks to Apple. The MarketsandMarkets report said the use of the technology will be growing in upcoming years as consumers replace the traditional keyboard/mouse setup. Laptop computers, TVs, floors and tables also are integrated with the technology at a growing rate.
Elsewhere in the technology industry, more consumers are using mobile shopping apps on their smart phones to complete holiday shopping and snag the best deals. A recent PriceGrabber survey found that 39 percent of consumers have such apps on their phones, and 42 percent reported that they plan to download a new shopping app before the holidays.