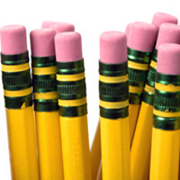 Smart Homes Latest Innovation
Monday, Mar, 12, 2018 03:00PM
Most people have become accustomed to the technology behind smartphones, from applications that help you map your location and route to let you play games with someone across the country, but there may be a new technology Americans will have to get used to, and it's much bigger than a phone.
Proving that there are virtually no bounds for those with a computer science degree or computer engineering information training, a new smart home model is on the horizon. An engineer at a Washington university said homes should be able to control their own heat and lighting by remembering the preferences of its inhabitants.
The engineer, Diane Cook, runs 25 test smart homes in the Pacific Northwest to pinpoint what the homes could do and what researchers still need to innovate on to make them inhabitable.
"If you have a programmable thermostat, you have the beginnings of a smart home," Cook said. "What we're trying to do is get the home to take over the job of programming it. We want your home as a whole to think about what you need and use the components in it to do the right thing."
To do so, the homes will have to mine data much like the internet does, to learn the sequence of events that typically occur in the home, such as when the inhabitants get home from work, what they do while cooking and afterward, and more.
A smart home system also could act similarly to Bluetooth, and people inside could Skype from anywhere or have hands-free access to a number of other technologies. However, the cameras and monitoring needed to do so have caused some to be concerned about privacy. Cook notes that the monitoring may need some getting used to, but it's especially beneficial to the elderly and those with illnesses who may need help doing normal tasks.