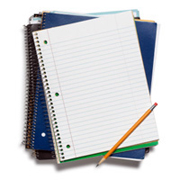 North Carolina school to add graduate programs for aspiring IT managers
Thursday, Feb, 23, 2017 04:39PM
A North Carolina-based university has announced that it will offer an online management degree beginning in the fall of 2011.

Officials said the master's degree in information technology (IT) and management will be the school's first post-bachelor's curriculum to become available to students on the web. The development of master's-level online courses was prompted by student requests, according to the director of graduate programs for the institution's department of information systems and operations management.

The online master's degree will combine technological and managerial components that are intended to train individuals to deal with IT problems within an organization. Students will take courses that focus on leadership skills, such as collaboration, problem-solving and decision-making. Applicants to the web-based program are required to have taken the Graduate Management Admission Test (GMAT) or Graduate Record Examination (GRE) within the past five years.

The Bureau of Labor Statistics (BLS) reports that computer and information systems managers must have a broad range of skills, including a thorough understanding of the specific technology or software used by the employer. Leaders in this field must also have proficient knowledge of standard business practices. Considering that IT is a central component of many organizations, computer and systems managers are typically expected to make important business decisions, according to the BLS.