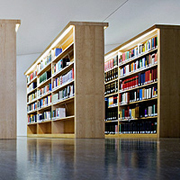 Colorado university launches MBA with hospitality concentration
Monday, Mar, 27, 2017 05:45PM
A Colorado-based college recently announced that it has launched an MBA program with a concentration in hospitality management.

School officials said that the business administration degree was added because of the important roles that tourism and hospitality play in Colorado's economic sustainability. Individuals who enroll in the program will study a variety of topics that are necessary for leaders in this field, such as fiscal management, customer service, marketing and planning.

Scholars will also be required to research domestic and global trends in the hospitality industry.

Individuals who are interested in this field may consider enrolling in food and beverage management courses, or pursuing a finance degree online. In addition, many web-based schools offer contract management training.

The Bureau of Labor Statistics (BLS) reports that bachelor's and master's degree courses provide the strongest background for a management career in the hospitality industry. Leaders in this field can also earn bonuses that could be worth up to 50 percent of their base salary, as well other benefits such as free meals, laundry and on-site lodging for themselves and their families, according to the BLS.