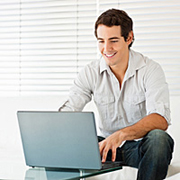 U.S. colleges attempt to keep up with expanding healthcare industry
Saturday, Apr, 15, 2017 02:44PM
Although many college degree programs in healthcare focus on specific aspects of the industry, some employers are seeking professionals who have a broader knowledge of the field.

Considering that healthcare is expected to be the fastest-growing industry, in terms of job opportunities, over the next decade, medical organizations are likely to add new positions that require wide-ranging expertise. According to the Bureau of Labor Statistics, the industry will add approximately 3.2 million jobs by 2018.

In response to this spike in employment opportunities, a popular online school recently announced that it has launched a bachelor's degree program in health education. The new curriculum aims to prepare scholars with an overarching understanding of healthcare.

The dean of the college's health, human services and sciences department said that the online bachelor's degree, more specifically, can help students become educators and advocates who work toward the implementation of wellness and disease prevention programs. Graduates can gain skills that apply to a variety of industry sub-sectors, including life-fitness organizations, preventative care providers, nonprofit advocacy groups and government-based agencies.

One of the most dramatic changes in healthcare operations over the last decade has been the transition from paper to electronic records. As a result, many higher education institutions have added computer support technician training programs for aspiring medical professionals.

For example, a Florida-based school recently revealed that it is offering online college classes in health information technology (HIT). The coordinator of the training courses said that these computer skills are required by employers at almost all medical facilities throughout the U.S. Thus, the HIT curriculum is designed to help professionals who are currently in the field, such as nurses, medical assistants and front office personnel.

In addition, the college has encouraged all IT experts and computer aficionados to apply for enrollment. Due to the expected increase in job opportunities, many working adults may opt to start a second career in healthcare.

According to the BLS, job growth in this industry will skyrocket for a variety of reasons. Retiring baby boomers will will play a significant role because many of them are leaving healthcare jobs, thus creating openings. In addition, members of this aging generation will be filling doctor's offices and elderly care facilities across the U.S.

Typically, professionals who have more education and experience receive more responsibilities and higher pay. Scholars who are interested in career advancement may consider enrolling in online master's degree programs.