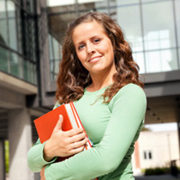 Grant from nonprofit to strengthen healthcare education in DC
Thursday, Apr, 27, 2017 04:17PM
A nonprofit organization has donated $200,000 to a two-year school in the District of Columbia to help the institution bolster its college degree programs.

The group, which aims to improve healthcare in the U.S., provided the grants to support the college's HealthCare Education Worker Initiative. This campaign has multiple goals, including the creation of a summer bridge program for high school students and a scholarship fund for aspiring medical professionals.

Investing in the school will help produce qualified workers in a region that is short on healthcare professionals, according to the chief administrative officer of the nonprofit. Among the degree concentrations that will benefit from the grants are nursing, respiratory therapy, mortuary science and patient care technician.

Individuals who are interested in advancing their education in these fields may consider pursuing online graduate degrees from accredited colleges.

According to the Bureau of Labor Statistics, a total of 10 of the 20 fastest-growing occupations in the U.S. are healthcare-related. Most of the jobs in the industry require less than four years of college, the agency reports.

Working professionals who are interested in starting a second career in this field may benefit from online associate's degree programs.