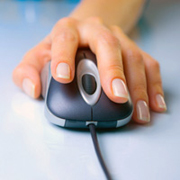 Sports degrees appeal to variety of professionals
Tuesday, May, 9, 2017 02:15PM
There is no better example than the month of March to demonstrate the power of organized sports in the U.S. The NCAA men's basketball tournament has invaded schools, corporate offices and millions of living rooms throughout the nation.

Sports is the sixth leading industry in the U.S., accruing approximately $252 billion per year. This growing trend has prompted many schools to add college degree programs in the sports field. Aside from the slim field of athletes who will play professionally, there are a host of other occupations to pursue in sports, including coaches, managers, trainers and referees.

A New Hampshire-based college recently added online college courses in business studies with a sports management concentration. The online degree program is designed for adult learners and traditional undergraduates who want to transfer credits from another school.

According to the Bureau of Labor Statistics (BLS), the number of employment opportunities for sports-related workers is expected to increase by 23 percent over the next seven years, which is much faster than the average rate for most occupations. The agency stated that future expansion of new professional sports teams and leagues will create additional positions for aspiring professionals.

In addition, an increasing number of parents are getting their children involved in youth sports activities, the BLS reports. Thus, the need for more more coaches, referees, trainers and private instructors will grow in the coming years.

Students who are interested in gaining front-office positions with professional sports organizations may consider pursuing their business administration degrees. Many web-based schools have added online MBA programs in recent years, some of which cater to working adults who wish to start a second career.

Furthermore, scholars who receive their entrepreneur education online may want to start their own sports franchise or athletic league. These business endeavors can become very profitable if they are accompanied by a sound financial plan and a strong marketing strategy. Before an individual launches their own sports enterprise, they may benefit from an online advertising degree program.

Aside from selling tickets for the sporting event, many athletic organizations rely on concession sales to drive revenue. Aspiring entrepreneurs may consider enrolling in food and beverage management courses.

Many athletes who fall short of their dreams of competing professionally enroll in sports-related academic programs. For example, Tierra Ford, a women's basketball player, is on the verge of earning a sports management degree from a Florida-based college, the Flagler College Gargoyle reports.

Ford, a senior, recently completed her last season of college basketball, but she is hoping that her degree will keep her involved in athletics in some capacity.