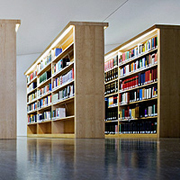 Online school offers training for unemployed Kentucky residents
Thursday, May, 11, 2017 01:16PM
High unemployment rates in the U.S. have prompted millions of Americans to consider heading back to school and enrolling in college degree programs.
A Kentucky-based company recently launched a set of online college courses that are designed to help people reenter the workforce. These classes offer an affordable and easy alternative to traditional campus-based programs. Similar to other online schools, the format allows individuals to work at a flexible pace while pursuing education in a variety of subjects, including technology, business administration and nursing.
The web-based classes focus on a specific skill and can be completed in three to eight weeks to complete. They are intended to help people enhance their knowledge in a short amount of time while not taking people away from other daily commitments, such as family responsibilities.
Furthermore, the online college courses allow students to accrue credits that can be transferred toward a degree at several Kentucky-based community and technical colleges.
A sluggish economy has increased demand for distance education, according to the recent Sloan Survey of Online Learning. More than 5.5 million students in the U.S. are enrolled in at least one web-based course, which is a 20 percent increase from last year.