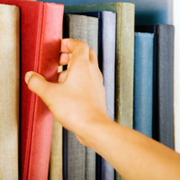 Information technology a big part of online education's rapid growth
Thursday, May, 25, 2017 02:26PM
Online colleges have soared in popularity in recent years because of their affordability and convenience. Students can pursue a variety of educational opportunities, such as a business administration degree or e-commerce training, without having to leave the comfort of their own home.
The influence of distance learning in today's society was on display at the Higher Learning Commission's (HLC) annual conference in Chicago this past weekend. The HLC, which is the accrediting body for degree-granting higher education institutions, invited representatives from an prominent online school to present at the event.
School officials gave a presentation on how action analytics, which is the rapid conversion of data into useful information, help drive student success through web-based programs. This information is shared with faculty, staff and students in near real time, which fosters a 24/7 learning platform that is not offered by many campus-based colleges.
Action analytics allow students to receive high-quality online education that best serves working professionals who are taking courses at their own convenience.
Students who wish to learn more about new technologies that are being used by online institutions may consider pursuing an information technology degree or enrolling in a computer science degree program.