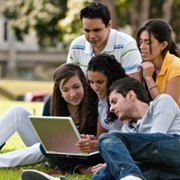 Webinar Provides Tips and Advice For Aspiring Medical Assistants
Monday, May, 22, 2017 02:44PM
Individuals do not have to be enrolled in online degree courses to take part in a web-based learning experience.

An online school recently announced that has launched a free webinar for students who are interested in becoming a medical assistant. The conference features questions from prospective scholars to medical administrative professionals.

Among the many topics covered, experts discussed the modifications to the Health Insurance Portability and Accountability Act and the International Statistical Classification of Diseases and Related Health Problems. In addition, the panel discussed the impact of electronic records in the medical industry.

The institution also recently launched a three-part webinar series that aims to help aspiring professionals break into the medical industry. The first session, which was broadcast on Wednesday, provided tips about how students can advance their careers while simultaneously pursuing online education programs.

According to the Bureau of Labor Statistics, the number of employment opportunities is expected to increase by 34 percent over the next seven years, which is much faster than the average rate for all occupations.