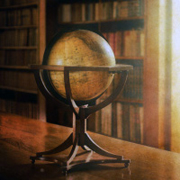 Online School Shares Success Stories With Students
Sunday, Jun, 11, 2017 12:40PM
Despite the rapid popularity growth of college programs online, some Americans may still doubt the long-term benefits of an online school compared to a campus-based program.
In an effort to alleviate this skepticism, an accredited online institution recently launched a results website which informs the public about the learning and career accomplishments of the school's alumni. The program is primarily designed to provide more transparency for the program's current students, approximately 8,000 of whom are doctorate degree candidates while about 19,000 scholars are receiving an online master's degree education.
The interim president of the college said that the results website provides a new level of accountability for the online education industry. The school offers a variety of concentrations, including an information technology degree and business degree courses.
Furthermore, the web-based institution boasts a popular master's degree program in public safety, which is similar to a criminal justice degree.
According to the most recent Sloan Survey of Online Learning, enrollment in distance learning courses increased by about one million students between 2009 and 2010.