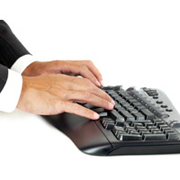 Information technology degree offered online by Arizona-based university
Monday, Jul, 17, 2017 03:39PM
Individuals who are seeking to earn their information technology degree online can now enroll through an Arizona-based university, which recently announced that it will offer an online master's program.

According to The Arizona Republic, the school has opted to offer the web-based information technology degree because of its high demand of professionals who are trained in this field. More than 1.4 million IT jobs are expected to be created in the next seven years, which is a 22 percent growth in jobs, reports the U.S. Bureau of Labor Statistics.

The news source also said that out of 900 IT professionals surveyed, 65 percent of them are planning on hiring new employees within the next six months, which supports the claim that the industry is growing quite steadily.

The online program lasts for 16 months and is designed to provide students with a "well-rounded education" in order to excel in all aspects of information technology, according to Michael Goul, a professor at the academic institution in Arizona.

Several companies, including American Express, Honeywell, Mayo Clinic and U.S. Airways will cover the costs of online education for this program, reports the news provider.