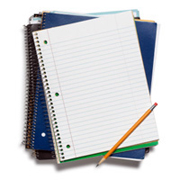 Tennessee Librarians Earning IT Degrees Online
Wednesday, Aug, 9, 2017 02:11PM
Students who live in rural regions of the country may have difficulty relocating to attend classes at a city university, due to a job position or family obligations. However, according to the Daily Reporter, a few librarians from Tennessee are finding that obtaining a degree is possible via online coursework.

A Tennessee-based university is offering a program for librarians who live in small towns throughout the state that will allow them to earn information technology degrees.

Through a special grant, one professor from the main campus plans to make this program a possibility so the librarians can learn about modern advances in their field.

These professionals say they are finding college programs online to be a great way to earn a diploma when responsibilities call for students to remain in their rural town. Other programs from various accredited institutions, such as paralegal degrees or health and medicine degrees, may also be obtainable by utilizing similar avenues of online studies.

According to the National Center for Education Statistics, enrollment in higher learning programs increased 26 percent between 1997 and 2007, which may show that students are realizing these degrees are more important than ever for bettering one's achievements academically and in their careers.