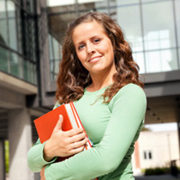 New Information Technology Degree Programs Online Introduced at Accredited University
Monday, Aug, 14, 2017 04:07PM
Modern technology is developing at a rapid pace, which calls for more individuals to achieve higher learning goals to fill occupations in this fast-paced field. Bachelor's and master's degrees are proving to be more essential to those who wish to move up in their career, reports the U.S. Bureau of Labor Statistics. This is especially prevalent with information technology (IT) programs. Specialists in this line of work are projected to be in high demand over the next few years. More than 1 million jobs will be created due to net replacement and growth by 2014, as technology continues to evolve.
Some students may think that obtaining a degree in IT is too difficult, due to time constraints or responsibilities in their current position. However, an accredited university based in Minneapolis has introduced two new plans for master's degrees in IT and information systems that can be obtained completely online.
These programs cater to nontraditional students who may have already begun work in IT, or those who are unable to commute to or live on a college campus. All coursework and classes can be accomplished via the internet.
The IT degree focuses on two specialized fields, which are information security and software engineering. These subjects of study are designed to place students into senior-level management opportunities in various occupational areas, including network administration, programming and information technology security.
University programs offered by this institution cover all types of individuals, from those who are experienced in the IT field to those who have little to no technical background. Besides the new master's programs, the college has options for a bachelor's in IT as well as doctorate programs in information systems management and general business administration.
More than 40,000 students from all 50 states in the U.S. and abroad are currently working with the university to complete their degrees in higher learning. The institution has more than 50 degree programs for various fields of study, such as nursing, psychology and education.
There is an estimated 31 percent increase in technology occupations projected in the next two years, reports the U.S. Bureau of Labor Statistics. IT technicians are usually required to have a degree in jobs such as system analyst or database administrator. As online learning becomes increasingly popular, students have more opportunities than ever to obtain a degree.