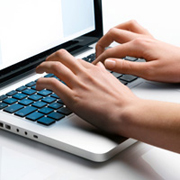 Traditional University in Minnesota Launches New Online Degree Programs
Wednesday, Aug, 16, 2017 04:46PM
To keep up with the demands on students searching for accredited online degree programs, a college in Minnesota has started to offer three new degree options that can be completed through online coursework.
Information technology management (ITM) is among the majors that will be added to the list of programs from the university. This bachelor's degree prepares students for careers in various positions, such as network administration, webmaster or application development.
The ITM degree will incorporate modern technology and the ability to hold discussions with knowledgeable professors and other students who share similar interests.
A total of 10 programs are now offered by the institution that allows classes to be taken exclusively online by students across the country.
According to the U.S. Department of Labor, experts say that one-third of all jobs created between 2008 and 2018 will require a postsecondary education. Students who would like the opportunity to obtain one of these projected positions may want to consider college programs online to be qualified for these careers.