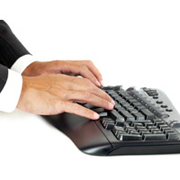 Big Schools Turning to Online Programs to Spread Out Student Body
Friday, Sep, 15, 2017 04:17PM
Not only do college programs online offer unique opportunities for non-traditional students to obtain their degree, they may also provide a way for all learners to have a little more elbow room. According to The Columbian, a university based in Washington state has incorporated online degree tracks to its repertoire so classrooms on campus will remain uncluttered and internet courses can be more personal.
The benefits go both ways for these online degree programs. Officials from the school say campus students can experience smaller class sizes and online individuals may have lower tuition fees and additional flexibility.
Courses included in the online offerings are nursing, business and information technology. All of these degree tracks can be completed exclusively through web-based coursework. The bachelor degree programs can be finished in 30 months.
According to the Sloan Survey of Online Learning, roughly 5.6 million students took a course though the internet in 2009. As numbers continue to grow, students may want to consider the accessibility of these programs to complete their desired degree, which, if done so online, can be accomplished while balancing other responsibilities.