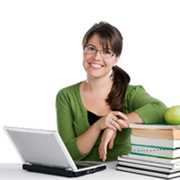 Military Personnel Can Obtain Degrees Through Online Schools
Sunday, Sep, 17, 2017 04:52PM
Students who are living or working abroad may have the opportunity to obtain a degree from an accredited university, which can be made possible through college programs online. An institution based in Missouri was recently honored with an award that recognizes its efforts towards providing degree programs to military members who are based overseas.
G.I. Jobs, a publication that focuses on the opportunities for military members to obtain civilian jobs after service, honored this intuition for its support of soldiers who wish to further their academic credentials.
The school presents a wide range of degree tracks, including information technology, criminal justice and healthcare. All of these programs can be completed through various online avenues, including video conferences, streamed lectures and mobile phone updates.
Discounted tuition is offered to those in the military who wish to take online coursework and rolling admissions to many of these classes begins every six weeks.
Military members and other individuals who live abroad and want to complete their degree should consider schools that have online programs, due to their flexibility and accessibility through the internet.