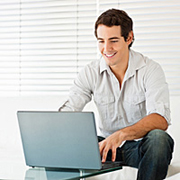 Community Colleges Grow and Present Students With Ever-Changing Opportunities
Tuesday, Sep, 19, 2017 04:37PM
Even small accredited colleges in the U.S. are starting to expand their course catalogs to offer online college programs to non-traditional students, which is rapidly expanding their outreach and accessibility. According to Columbia Business Times, a community college based in Missouri is making great strides towards offering its degree tracks to those who live out of state and abroad.
Recently, the institution received a federal grant that will help fund its ongoing online projects. Currently, the college offers programs in business, education and marketing. They hope to also present nursing and information technology in the near future.
The school's website states that it strives to host a diverse student body that come from a variety of cultural, academic and socio-economic backgrounds, which may best be accomplished through its expanding online offerings.
USA Today reports that enrollment in community colleges is higher than ever, which could be in part due to the evolving opportunities for online education. Students who wish to enhance their future careers may join the growing number of those who are completing their degrees through the internet.