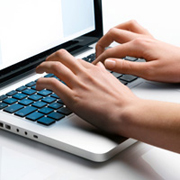 Online University Offered Special Grant to Enhance Degree Offerings
Wednesday, Sep, 27, 2017 12:05PM
Celebrities and philanthropists often endorse products and items they believe in and support. Recently, the foundation started by Bill and Melinda Gates awarded an accredited online institution based in Washington a large grant to improve its educational offerings.
More than $4.5 million will be distributed to three Washington state schools, given by the Bill and Melinda Gates Foundation. Officials from the organization said they wish to honor the efforts this school has made to provide quality learning opportunities to its students through the internet. This particular institution offers mostly online learning degrees and plans to use the funds towards making their tuition more affordable and their overall programs more accessible. The school has more than 50 programs for both graduate and undergraduate degree tracks.
This school provides non-traditional students with flexible class schedules and programs that allow students to obtain their degree while maintaining other responsibilities. Some of the offerings include bachelor's degrees in information technology, nursing, elementary education and business management. Students may utilize these distance learning opportunities to better their current careers while continuing jobs in their desired fields.