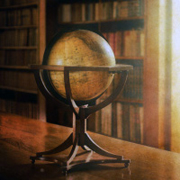 California Colleges Upgrading Online Courses
Saturday, Oct, 7, 2017 03:39PM
Significant changes are underway at California schools when it comes to their college programs online. Recently, officials announced that by this winter, they will be offering some new and unique courses for non-traditional students who wish to earn college credit over the internet.
Individual programs and schools are doing what they can to raise funds to make these offerings successful and innovative. Some have been granted loans for the added courses and others are gathering private funds to support the initiative.
The universities are also reaching out to new groups of students, including U.S. military members in foreign countries and Chinese citizens. Students in China can take courses through California schools to prepare them for international relations or for future studies in the U.S.
According to the California Virtual Campus, many of the state's institutions are on one main database for their online degree offerings. For example, one accredited university has a master's program for business administration, with a concentration in information technology. This type of program can help non-traditional students to excel in their current or future careers due to their ability to complete their degree exclusively online.