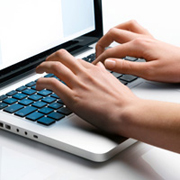 School to Offer Pilot Master's/Doctoral Program
Tuesday, Oct, 24, 2017 01:51PM
An Ivy League university will implement a new program in which students earning a doctorate degree also can simultaneously pursue a master's degree in any field. The university's graduate school dean told The Associated Press the program will broaden students' education and encourage interdisciplinary studies.
The six-year Open Graduate Programs will allow 24 students to receive financial support to pursue degrees in other disciplines, according to the AP. The program, which will be funded by a $2 million grant from the Andrew W. Mellon Foundation, will begin in the 2012 academic year.
"We say that our undergraduate students are in charge of their education - they're the architects of their education," the dean told the university's newspaper. "So the thinking is, 'Well, could some graduate students be interested in being the architects of their graduate education?' And it's very much [our] way of thinking."
The school has nearly 2,000 graduate students and 680 full-time faculty. Its pilot program could be a new trend in education as the desire for multi-disciplined employees grows.