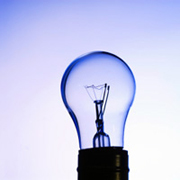 Missouri School Expands Pharmacy Doctorate
Friday, Oct, 27, 2017 03:57PM
A university network in Missouri is expanding its doctor of pharmacy program to include students at a university in another city. Governor Jay Nixon announced the expansion October 14.
The additional school will start the doctorate degree program in fall 2014, and it marks the second expansion of the university network's program. Nixon said the expansion would create more pharmacists to serve residents in rural areas, which was part of his Caring for Missourians program.
"This initiative is helping prepare our students with the education and skills they need to have a successful career in a healthcare field that is in demand," Nixon said in a statement.
Caring for Missourians was launched in 2009 to train more than 900 additional Missouri students to enter high-demand healthcare fields such as nursing, dentistry and primary care. For the fiscal year 2010, the state added $40 million to its budget to fund the initiative. At the time, 95 Missouri counties were considered "health professional shortage areas," and they lacked 6 percent of the pharmacists they needed.