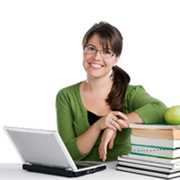 Dr. Nurse?
Wednesday, Oct, 25, 2017 03:47PM
Thousands of nurses around the country are going back to school to earn a doctorate degree in nursing, which may help them earn a promotion to a top administrator at a hospital or just win them more respect from colleagues and patients. The growing trend is cropping up at schools in many states, like California and Iowa.
The programs in California will be offered on several campuses that are part of the same university network. With a start date of fall 2012, the doctorate in nursing program is expected to have about 90 students, officials told the Los Angeles Times. The school will be the first public university to offer such a degree, although another public institution there offers a research-based program.
Health professionals expect California to face a nursing shortfall of 100,000 in the next 10 years, and the programs will add more nurse practitioners to the field.
A major university in Iowa added a nursing doctoral program in 2007, with 27 post-master's degree students. In 2010, the university allowed students with bachelor's degrees to get on the doctoral track.
Some nurses say they're just getting a jump on a trend because nursing leaders have said they intend to require doctorates of all students in nurse practitioner schooling. A similar change was made for pharmacists in 2004, and the physical therapy field will require the same in 2015.