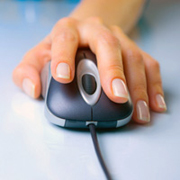 Indiana School Encourages Safety Sciences Students
Thursday, Oct, 26, 2017 12:39PM
A new program at an Indiana university that begins in 2013 will be the first of its kind in the country. Students earning a doctorate degree in the safety sciences department will learn with a comprehensive curriculum, not just focused on safety or engineering, a university faculty member and coordinator of the program said.
The program will cater to the occupational safety industry, which will see an employment increase of about 11 percent by 2018, according to recent forecasts from the U.S. Bureau of Labor Statistics. The report showed that just 22 percent of technicians who work at government agencies enforce rules on safety, health and the environment.
The safety sciences program's initial goal is for an enrollment of 20, the faculty member said. Students will learn advanced skills in the anticipation, recognition, evaluation, control and prevention of safety, health and environmental hazards in the work environment, the university said.
The program was designed in collaboration with the university's school of graduate studies and research, the college of health and human services, the office of the vice president for academic affairs and the office of the president.