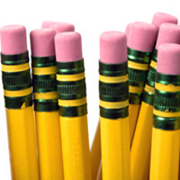 Group: Small Businesses Face Big ID Theft Threat
Saturday, Nov, 4, 2017 01:03PM
In the midst of National Cybersecurity Awareness Month, the Identity Theft Council warned of an increased identity theft risk to small businesses. Students earning a cyber crime degree may be interested in a career in that sector.
"The ITC works with individual identity theft victims and small business owners to educate them about identity theft and to provide resolution services," said Neal O'Farrell, executive director of the ITC. "Unfortunately, small business owners are being targeted more today than ever before due to the criminals ability to easily access important information and go undetected."
According to the U.S. Small Business Administration, small businesses account for more than 99 percent of the country's businesses. There are about 27 million small businesses, 21 million are sole proprietors, which are especially vulnerable to theft.
A recent Javelin Strategy & Research study found that small business owners lost $8 billion due to fraud. Banks and insurers covered some of that cost, but the final cost to the victims was about $2.61 billion.
As small businesses increasingly move to digital operations, they become more vulnerable to ID theft. In fact, Visa estimates that 95 percent of credit card breaches it discovers affects small businesses.
The ITC advises small businesses to follow simple tips for prevention and detection: write a security plan; do a data inventory; train employees; guard business accounts well; restrict employee and insider access to data; be wary of banking Trojans; monitor bank accounts and credit cards; be wary of business identity theft; and use available technologies.
According to the U.S. Federal Trade Commission, 8.3 million consumers were victims of identity theft in 2005. It also estimated that the victims spent more than 200 million hours recovering from such crimes. The FBI has 21 task forces and groups dedicated to ID theft and more than 80 financial crimes task forces.
"For the FBI, identity theft is nothing new," it said. "We've been dealing with criminals faking IDs for decades, from check forgers to fugitives on the run. But the threat is more pervasive and the scams more sophisticated than ever, including new online elements."
The task forces have been cutting down on ID theft, it said. For example, the Detroit Metropolitan Identity Fraud Task Force executed 23 search warrants, 23 arrest warrants, 37 arrests, 11 indictments and 29 convictions. The agency also identified 69 fraud cells and dismantled 23 identity fraud organizations.