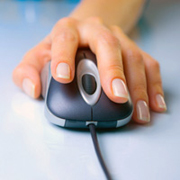 Los Angeles School Gets Incentive for Women's Education
Friday, Nov, 17, 2017 04:21PM
A five-year, $6 million Title III federal grant was awarded to a Los Angeles university to enhance the education of Hispanic, female and low-income students in STEM disciplines - or science, technology, engineering and mathematics.
The school, which is the only Catholic women's college west of the Mississippi River, is one of 109 institutions picked to receive about $100 million from the U.S. Department of Education. The grants aim to help women who are in schools to earn certifications such as a computer science degree.
"We know that Latinos will play an integral part in helping America reach President Obama's goal of having the highest college graduation rate in the world by 2020," said U.S. Secretary of Education Arne Duncan. "These programs will help to spur academic achievement for Hispanic students, especially within STEM programs, which are key to building a highly-skilled workforce that can compete in a global marketplace."
In October, a report from an Ivy League university's center on education and the workforce found that 65 percent of students who earn bachelor's degrees in STEM fields make more than those who earn master's degrees in non-STEM areas.