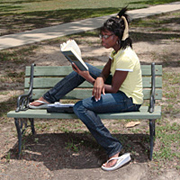 Report: Ecommerce Sales Up
Saturday, Nov, 18, 2017 02:44PM
Students receiving ecommerce training are sure to be encouraged by a recent comScore report that showed a 13 percent increase in online retail sales from a year ago. Sales hit $36.3 billion in the third quarter of 2011, the eighth straight quarter of year-over-year growth and fourth consecutive quarter of double-digit growth.
Online sales are sure to grow even more due to the upcoming holidays, especially on Cyber Monday following Thanksgiving, when many retailers offer big sales to lure customers to their websites.
"As we approach the critical holiday shopping season, we are optimistic about the continued health of the ecommerce sector despite other factors - including stubbornly high unemployment and volatile financial markets - currently weighing on the economy," said comScore chairman Gian Fulgoni.
Ecommerce has seen massive growth in recent years, and a Forrester Research report predicted that the industry will net $300 billion in sales by 2015, up dramatically from the $175 billion reached in 2007. Much of that growth can be attributed to the increasing number of consumers using digital sales sites like Netflix and iTunes, as well as daily deal sites like Groupon and LivingSocial.