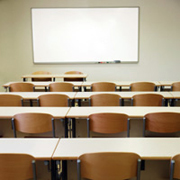 New Computer Detects Breast Cancer Best
Thursday, Nov, 23, 2017 04:51PM
The role of people who earn a computer science degree has been ever-changing and growing in importance, and a new computer proves that. Science Translational Medicine magazine recently reported that a new computer may detect breast cancer better than doctors, who largely have been using methods nearly 100 years old.
"The next step we're working on is using whole-slide images," lead author Andrew Beck said, according to Computerworld. "This [test] was all done on various small images that are easier to use in a research setting. There's work to do on inter-institutional variability. There's a lot of quality control testing that will need to be done to ensure it's providing good data from different institutions."
The new computer automatically analyzes images of cancerous tissues and can predict a patient's chance of survival with a scale of 1 to 3. Grade 1 represents a slow cell growth rate, and grade 3 signifies the fastest rate of growth.
A mammograms, an X-ray of the breast, is the common way to detect breast cancer. Mammography was established in 1960, based on research done by a German surgeon in the 1910s. Women older than 40 are advised to get a mammogram yearly.