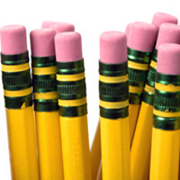 Technology Continues to Change Criminal Justice
Friday, Nov, 24, 2017 03:48PM
The way law enforcement agencies and others investigate crimes and share information is constantly evolving thanks to ever-improving technology. The constant updates can change the way students who earn a criminal justice degree or computer science degree will apply their education in the workforce.
Enlightened, a provider of information technology consulting services for public safety company, recently announced its new record-sharing system for the Washington, D.C., area. The new system will integrate files from various agencies that will allow them to electronically file a criminal case.
"I am very proud of the role Enlightened has played in increasing public safety for the citizens of our nation's capital," said Enlightened vice president Andre Rogers. "I believe that many of our country's cities can benefit from the work we have done in Washington, D.C."
Technology improves public safety in many ways, the U.S. Office of Justice Programs said. For instance, more high-tech criminal records and identification systems keep high-risk individuals from obtaining weapons or positions of trust. Improving DNA technology also helps solve crimes and protect innocent people from being convicted.