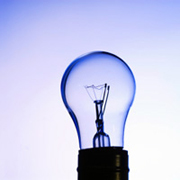 Ecommerce Set to Spike
Saturday, Nov, 25, 2017 03:44PM
While U.S. consumers plan to tighten their purse strings for the approaching holiday season, they still say they'll spend as much time shopping as they have in years past, according to the Consumer Reports Holiday Shopping Poll. Fifty-five percent of respondents say they'll shop online, which means students receiving ecommerce training may want to pay special attention to ways to increase website traffic during the holidays.
HubSpot recently revealed five ways retailers can boost traffic to their websites in the time leading up to the holidays: incorporate a countdown; add new shopping options; offer gift cards; optimize buying guides; and ask for newsletter registration on the order confirmation page.
"With all the negative indicators for the 2011 winter holiday shopping season, like consumers' worsening mood and increased belt-tightening – which our polls have borne out, it's a bright spot that Americans actually plan to spend more time shopping for gifts and presumably hunting for good deals," said Tod Marks, Consumer Reports senior editor and resident shopping expert.
A recent holiday survey from Ebates.com found that about 80 percent of shoppers will make at least some purchases online, and nearly half of all shopping will be done on retailers' websites.
The expected surge in online shopping before the holidays comes as the ecommerce industry is experiencing general growth, spurred in part by consumers buying apps, books, games and more for mobile devices. Increasing popularity of deal sites like Groupon and LivingSocial also is driving online sales, as well as flash sites like Gilt Groupe and HauteLook.
"As we approach the critical holiday shopping season, we are optimistic about the continued health of the ecommerce sector despite other factors – including stubbornly high unemployment and volatile financial markets – currently weighing on the economy," Gian Fulgoni, chairman of comScore, which recently released an ecommerce report. "More consumers than ever before are relying on the online channel for product and pricing information, which along with the Internet's fundamental appeal of convenience and attractive pricing, are contributing to the sustained upward momentum in ecommerce spending."
In the third quarter of 2011, online retail spending reached $36.3 billion, up 13 percent from the same period in 2010, the comScore report found. That marked the eighth consecutive quarter of positive year-over-year growth, it said, as well as the fourth consecutive quarter of double-digit growth rates.