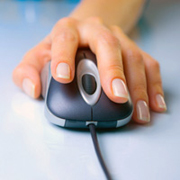 Computer Science Attracting Students
Friday, Dec, 1, 2017 02:19PM
After the dot-com bubble burst in the '90s, students showed hesitation in going into the tech field, but with the soaring popularity of social networking and mobile electronic devices, a computer science degree once again is a hot commodity.
Some of the country's top schools are seeing spikes in computer science students. The number of undergraduate students earning such degrees was up 10 percent in 2010, according to an April Computing Research Association Taulbee Survey.
"Most of the U.S. economy is stagnant, but computer science grads are getting hired and at pretty good salaries," Mark Stehlik, assistant dean for undergraduate education at a Pittsburgh university, told PCWorld. "People also see the applications of technology, and they see that it's pretty cool. Computing is much more powerful and much more pervasive than it was 10 years ago."
That university's school of computer science, which is ranked second among doctorate-producing schools by U.S. News & World Report, expects to admit just 10 percent of applicants, according to PCWorld.
The CRA survey also found that the number of females who earned a bachelor's degree in computer science increased to 13.8 percent in 2010, up 2.5 percentage points from 2009.