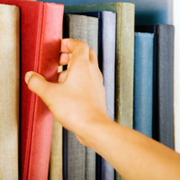 Mobile Shopping Apps Touch on Holiday Spending
Sunday, Dec, 10, 2017 05:28PM
With 39 percent of consumers surveyed by PriceGrabber saying they have shopping-related apps on their smartphone and 84 percent of them saying they plan to use those apps to save money when buying holiday gifts, those with a computer science degree could develop programs that make such purchases easier.
"Following the higher-than-expected success of Black Friday and Cyber Monday this year, we aren't surprised to see a meaningful percentage of consumers planning to spur retailers with another round of shopping closer to Christmas," said Graham Jones, PriceGrabber general manager. "We expect that shoppers will stay on top of last-minute incentives and price drops that are certainly on the horizon in the coming weeks via the internet and mobile shopping applications like PriceGrabber, which has already experienced over 1.5 million downloads across the iPhone, Android, and iPad."
In addition to those who reported that they will use apps for mobile shopping, 42 percent of surveyed consumers said they plan to download new shopping apps for holiday purchases. Seventy-nine percent said they would shop on the go, 74 will do so from home and 32 percent will browse retail apps at work.
Cyber Monday 2011 recorded sales of $1.25 billion, and in the first 28 days of November, consumers spent $15 billion online, according to comScore.