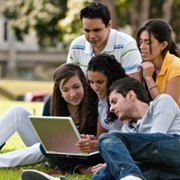 Michigan School Announces First Doctorate Program
Monday, Dec, 18, 2017 04:04PM
Students earning health and medicine degrees at a Michigan university now will have the option to pursue a doctorate degree from a Michigan university. The Saginaw-area school's Board of Control recently voted to approve the program, which replaces the family nurse practitioner master's degree.
The university will phase out the master's degree program over the next two years before admitting students to the doctorate program, which is the school's first of that level. Students will participate in a mix of classroom learning as well as online courses.
The program will focus on educating students to serve the state's rural areas, according to The Saginaw News.
The American Association of Colleges of Nursing has been urging schools to add doctoral programs in nursing to meet the expected nursing shortage in the United States. Experts think the country will experience a shortfall because baby boomers will be retiring from their jobs, and the older people get, the more medical attention they need.
"Despite recent reports from the National Science Foundation that the number of earned doctorates across disciplines is declining, nursing is seeing the opposite trend with strong interest in both research- and practice-focused doctoral degrees," said AACN President Dr. Kathleen Potempa.