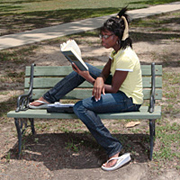 International Grad Student Enrollment is Up
Friday, Dec, 22, 2017 05:16PM
The number of first-time enrollment of international students at U.S. graduate schools jumped 8 percent in 2011, building on the 3 percent increase experienced in 2010, according to a new study from the Council of Graduate Schools. The gain is the largest since 2006, when institutions reported 12 percent growth.
"This surge in new student enrollments tracks well with the increases in applications and offers of admission seen earlier this year," said Debra W. Stewart, CGS president. "In order to remain the first-choice for the best and brightest students from around the world, the U.S. must maintain our investments in graduate education and our outreach to prospective international students."
International students are working on a variety of pursuits, including a doctorate degree or an online doctorate degree in business. Physical and earth sciences programs saw the biggest increase - 12 percent - and business followed, with a rise of 9 percent, according to the study.
The growth experienced is largely due to the rise in Chinese students. The OpenDoors study by Export.gov found that nearly 158,000 students from China were pursuing degrees in the United States, compared with nearly 128,000 the previous year, marking a growth of 4.7 percent.