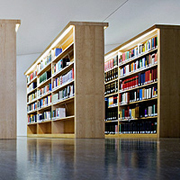 Contest to Spur App Development
Sunday, Jan, 14, 2018 05:54PM
The popularity of apps for tablets, cellphones and other electronic devices is exploding, and the Institute of Medicine and the National Academy of Engineering is capitalizing on the market. The two groups are starting a contest aimed at those earning a computer science degree or bachelors in nursing.
The "Go Viral to Improve Health" contest marks the second annual challenge aimed at students to transform health data into mobile apps, online tools or games, or other products to solve health problems.
The entries will be judged on their design, usability and how well they integrate public health data. The winning team will receive a $10,000 prize and the chance to demonstrate the app at the Health Data Initiative Forum on June 5 and 6 in Washington, D.C. The contest is doling out a total of $18,000 for the best products.
The NAE was founded in 1964 to provide engineering leadership in service to the nation by promoting "a vibrant engineering profession and by marshalling the expertise and insights of eminent engineers to provide independent advice to the federal government on matters involving engineering and technology," it said.