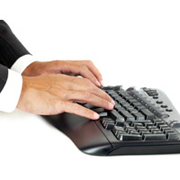 School Offers Online Psychology Doctorate
Friday, Jan, 19, 2018 05:32PM
An accredited online university recently introduced a program that allows students to earn an online doctorate degree in school psychology, which it says is the first curriculum to do so.
The university's dean of the school of social and behavioral sciences said the move will meet an anticipated shortage of qualified school psychologists. According to the U.S. Bureau of Labor Statistics, acceptance into post-undergrad for health and medicine degrees is competitive, but the field will continue to grow this year. Psychologists can practice in a number of specialties, but the BLS said clinical, counseling, and school psychologists are expected to experience an 11 percent growth.
"The need for school psychology services is growing at the same time that retirements from the field are increasing, exacerbating the shortage, particularly at the doctoral level," the dean said. "This has created a shortage not only in practicing school psychologists, but in educators needed to train the new generation of school psychologists."
The new program will include online coursework, graduate teaching opportunities and field work. The curriculum will focus on consultation, supervision, evaluation, research and planning, ethics, and intervention and prevention strategies.