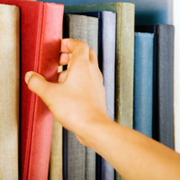 Researchers Call for Expanded Electronic Records
Sunday, Jan, 28, 2018 05:35PM
A rapidly growing number of companies are moving their records and data to the cloud, and the healthcare industry is no exception, which may be a large focus for those who are earning a computer science degree or training in computer engineering information.
Researchers at the University of Michigan are urging the Centers for Medicare and Medicaid Services to improve the exchange of information between electronic health records and immunization registries. Providers currently receive credit toward incentive payments if their e-records can send information electronically to immunization registries, but the researchers say there is no language to encourage the ease of sharing from immunization registries to electronic health registries.
"The technology necessary to achieve bi-directional exchange between electronic health records and immunization registries is not far-fetched," study author Dr. Kevin Dombkowski said in the American Journal of Preventive Medicine. "Most of what is necessary already exists. Several state immunization registries, such as Wisconsin and Colorado, have already demonstrated this capability."
Healthcare providers around the country are looking into e-records to improve efficiency. The ECRI Institute, a nonprofit organization dedicated to increasing applied scientific research in the industry, said electronic health records will be one of the industry's top issues in 2012.