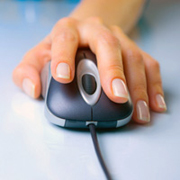 Colleges Partner Up for Doctorate Program
Friday, Feb, 16, 2018 04:17PM
Community colleges typically offer basic associate's degree programs, but a school in New York is going above that norm by forming a partnership with a four-year university that will allow students to earn a doctorate degree.
The new program in executive leadership will be similar to an online doctorate degree in business. The colleges said the partnership will give residents in upstate New York a greater chance to obtain bachelor's, master's and doctoral degrees as well as professional certificates.
"It positions us to be a hub of education for all of Jefferson County. We're the only physical campus within a 50-mile radius," Dr. Carole McCoy, the community college's president, said to Your News Now. "One of the things we've worked very hard on is being able to meet our communities educational needs."
The program will be launched in May with an accelerated format and weekend classes, which will take 28 months to complete. According to the Rochester Business Journal, the program will be available for students with at least three years of management experience, a master's degree in a related field and a record of excellence in their field.